Voltage Kids ~ Tuesdays
For Grades K - 3. Tuesdays 6-7:30pm
*Calendar below*
Click HERE to register for Voltage Kids Tuesdays
CLICK HERE --->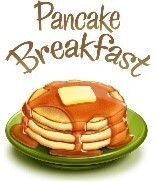 <--- to register for the Pancake Breakfast on Feb 25th.
Voltage Kids exists to reach and disciple children and their families to become passionate followers of Jesus in a fun and engaging way. Children are taught lessons from the Bible, participate in activities, games, or crafts, and meet new friends. Our Winter program begins on January 17th and finishes on March 28th.
The care of your children is important to us. All events are fully supervised by incredible volunteers who are committed to loving, having fun, and teaching our kids in a safe environment. All kids need to be signed in to our secure, Kids SignIn. Here, your child will receive a name tag plus you will get a security tag that needs to be shown to pick up your kids. If you have an alternate person to sign out your child, you can provide this person with your name tag, as part of our children's safety plan.
The cost for Voltage Kids is free!
If you have further questions please email Pastor Steve at steve@dbbc.ca
Click on the calendar to download a PDF of the calendar.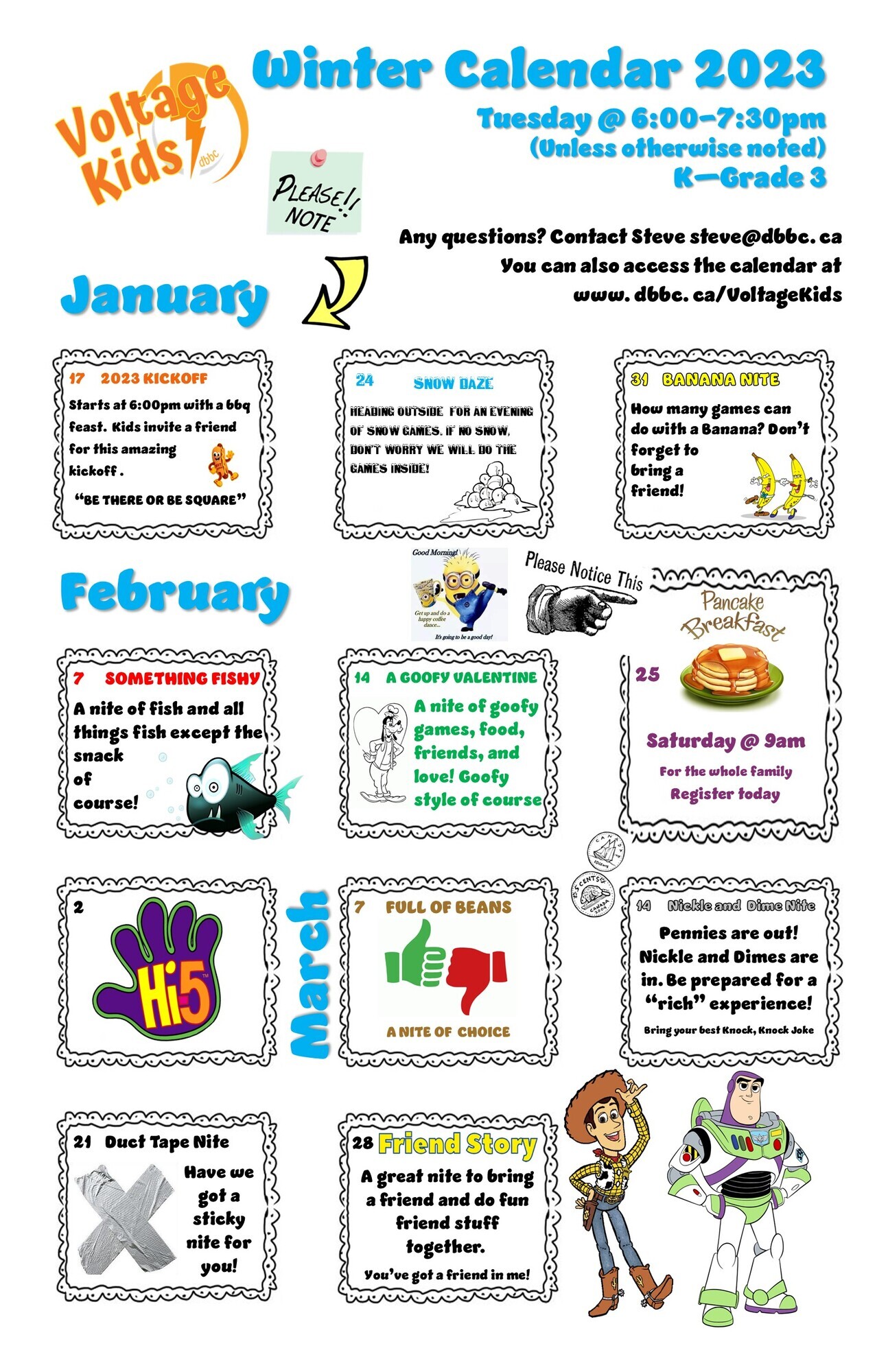 Click on calendar to down load a PDF of the calendar.